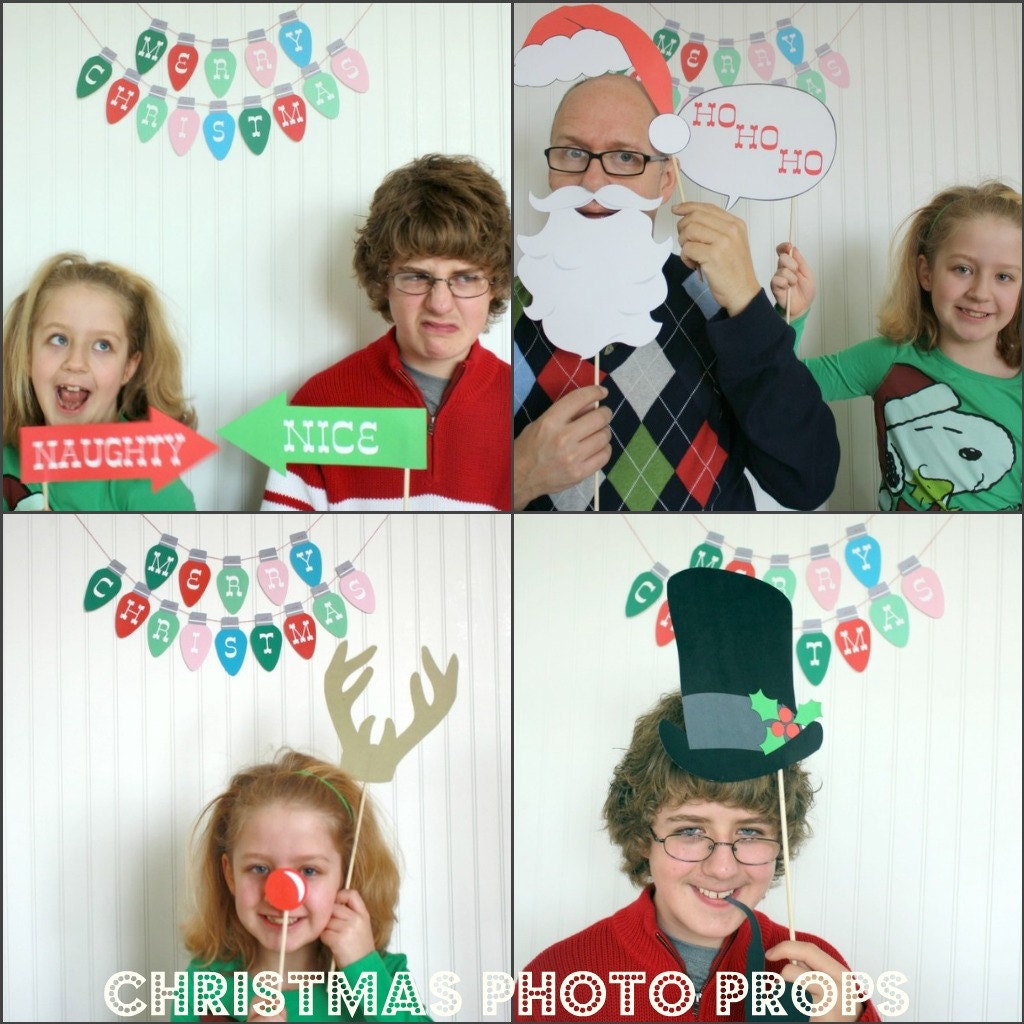 I've partnered with Simply Silhouettes to give away two DIY Printables, which include 19 pieces.
(Click here to see the rest of the props.)
If you win, all you need do is print on card stock, cut, and stick on a stick (skewer, dowel, or chopstick).
Here are some ideas for using the photo props:
1) Use them to send out this year's Christmas photo card.
2) Arrange the props in a vase for use at your Christmas party.
3. Put one or two props in each family member's stocking for cute Christmas Eve/morning photos.
4) Bring them out to lighten up a potentially uncomfortable Christmas gathering.
Rules:
Just leave a comment, making sure I have access to your email or blog so I can let you know that you won.
The giveaway will be open for three days and winners will be announced on Friday.
I've already ordered my own set!